Meteorites for Sale
Welcome to our sales section!
Have a look at some of the meteorites we are offering for sale . By clicking on the names of each meteorite class in the navigation box on the right you will be taken to a selection of meteorite specimens pertaining to each class. We are having a major update now. We will replace these provisional pages by some more convenient pages including additional information about our meteorites, weights, sizes, and prices of individual specimens, fragments, slices, and end cuts. Make sure to visit our sales section again in one month, bookmark this page, and enjoy our recent offers.
Don't forget to ask us any of your wishes before buying anywhere else, we are the source for most part of the rare new samples and you'll see that our customers price/service policy worth it. Most part of our inventory is not on line so always send us an email to compare before deciding, we will be right back with you..
Enjoy our offers!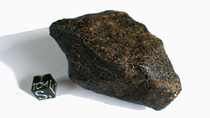 Camel Donga !!


Attention: All the prices are in USD for sales outside EEC. In case of sale in EEC the French VAT tax need to be added. If you have an EEC VAT number you won't have to pay French tax. Payment throught Credit Card or Paypal will be charged in Euro at current exchange rate. Thank you for your understanding.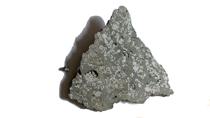 Estherville - Mesosiderite Fall